It's a tough job but somebody's gotta do it.
Okay, it's the best job in the world and every year I BEG to be the one to do it! So it goes without saying that when I got the invite again from Disney to head to the 2022 Disney California Food and Wine Festival I was beyond elated. Mickey Ears, delicious food, all the rides and all the smiles packed into one glorious weekend? Sign. Me. Up.
I did my best try all the show-stopping dishes I could just so I could report back to you. My recommendation is you get the Sip & Savor Pass which will allow you EIGHT plates (or non-alcoholic cups) of tastebud-tantilizing goodness. Here is my roundup of the best of the best!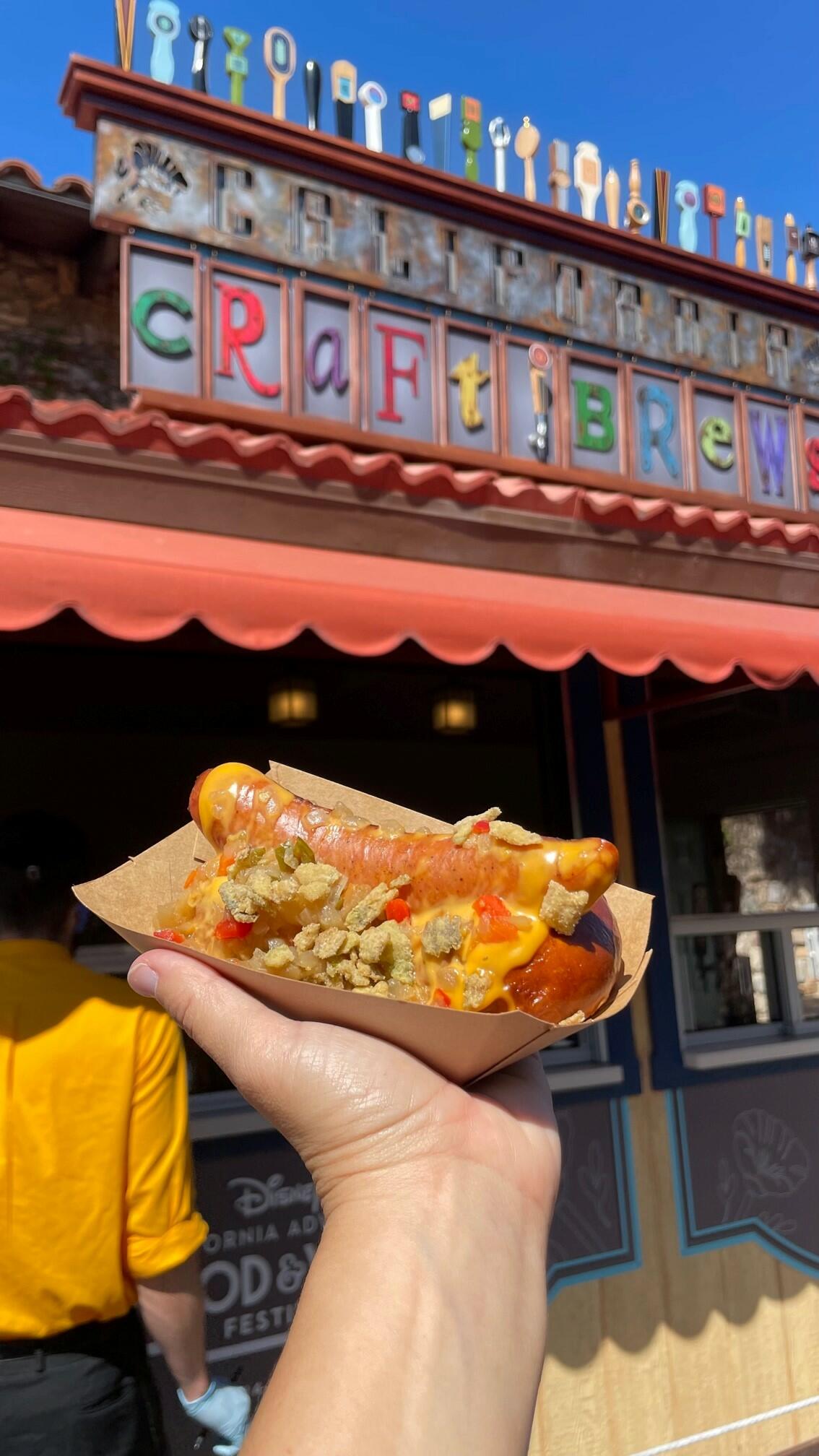 First bite....the IPA Sausage Dog on a soft pretzel roll with onion-pepper Jardinière, cheddar cheese sauce, and malt vinegar-jalapeño crunch from California Craft Brews. This was to die for. A little spicy so take heed but it was like a Disney fireworks show in my mouth and a great way to kick the palate in to high gear for the rest of the savoring.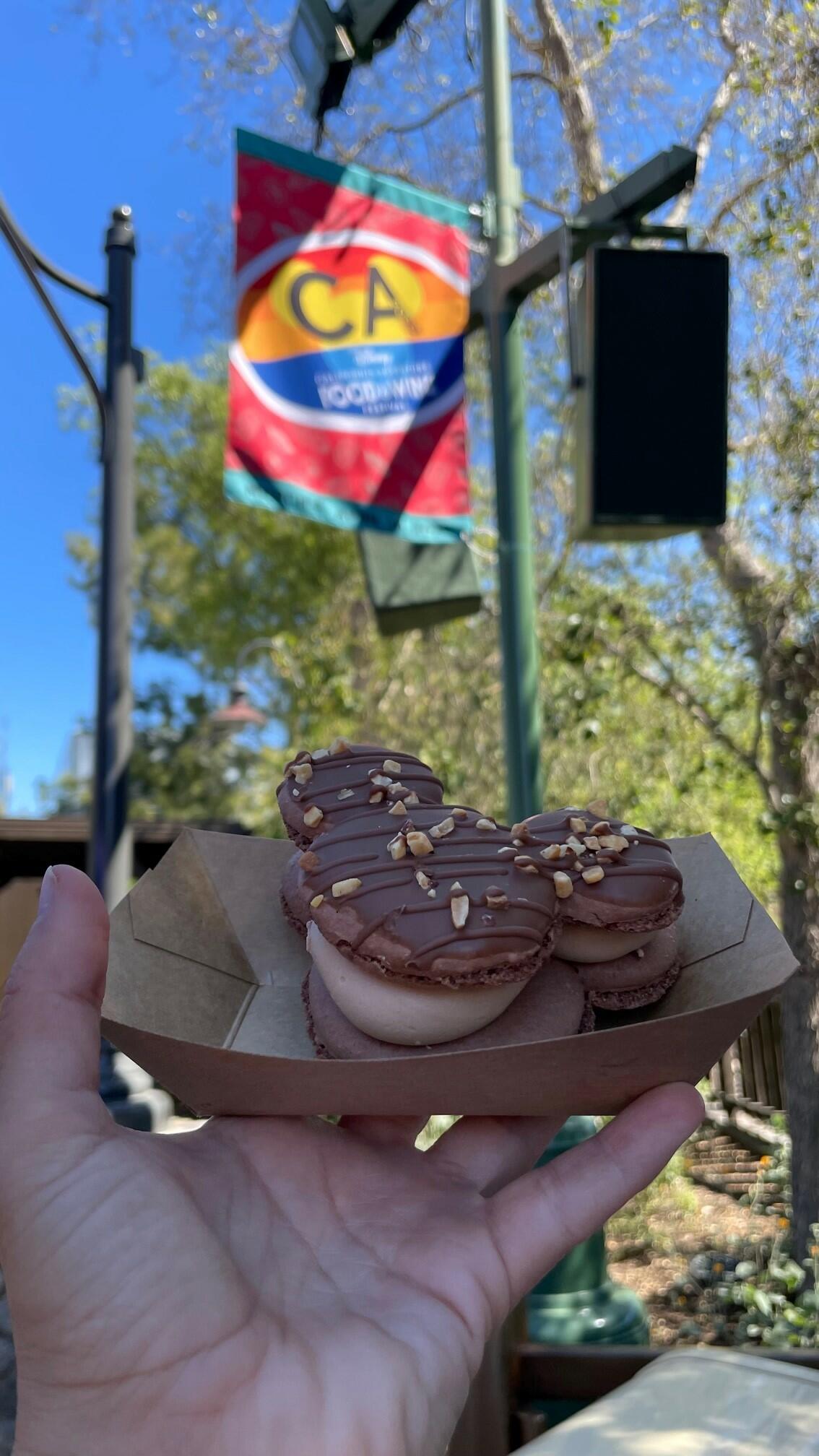 Next up...If you love chocolate or Snickers candy bars, you won't want to miss the Snickers Caramel-Peanut Milk Chocolate Mickey Macaron! This oversized and very shareable chocolate macaron can be found at the Nuts About Cheese Festival Marketplace. It's filled with caramel ganache and Snickers pieces and topped with chocolate drizzle and peanuts. The best sugar-coma I've ever self-induced.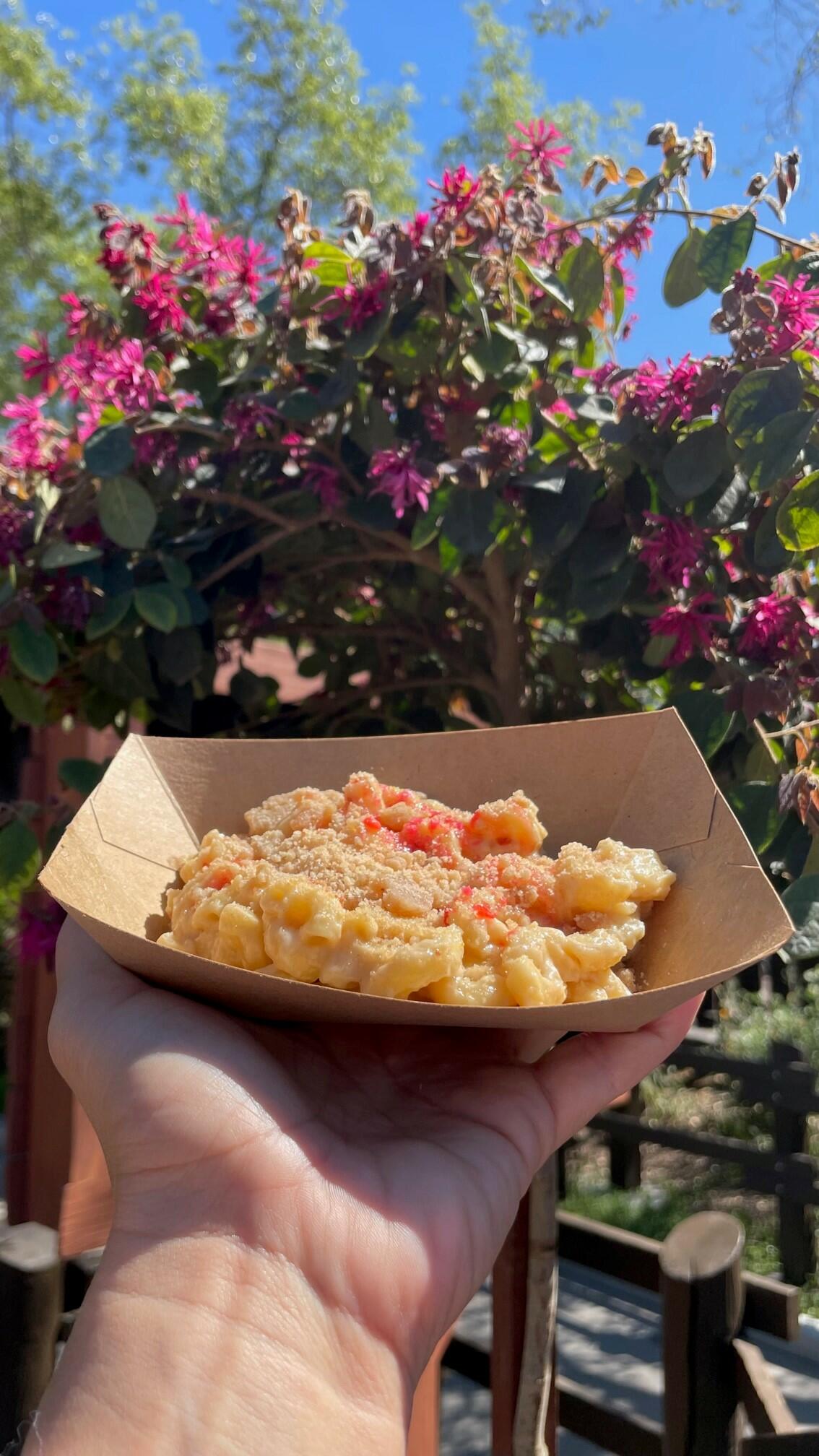 My third round was by far my favorite. Peanut Butter and Jelly Mac also found at the festival's Nuts About Cheese booth.. Yes, you've read that correctly but don't let the odd food combo deter you. Imagine...peanut butter and jelly macaroni topped with brown sugar streusel and strawberry crackle. That crackle? Very similar to those Pop Rocks you'd eat as a kiddo. In fact the whole dish is very reminiscent of your best childhood memories. Disney always has a way to add sparkle to everything it touches.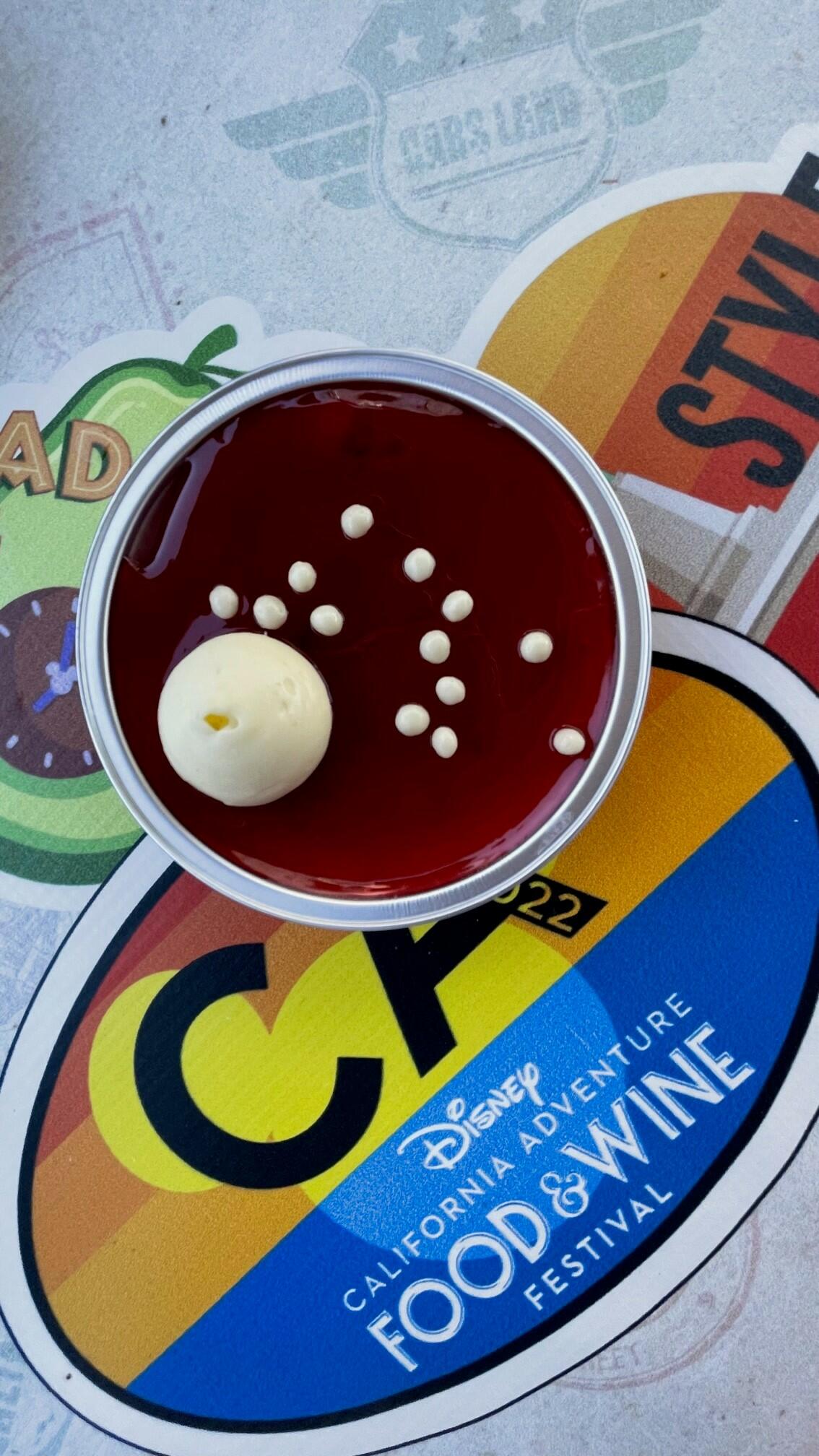 The next dish was one so good I didn't even get a bite. But one worth mentioning as I watched my friends devour it. The Berry Patch Strawberry Cheesecake with Lemon Chantilly. It was light and fluffy, and they said the strawberry jello on top mixed perfectly with the rich cheesecake. I watched as the fork slid gracefully into the creamy concoction - and found myself comparing it to one of those oddly satisfying videos you see on TikTok! I'm not usually one for cheesecake but I'd make an exception for this sweet treat!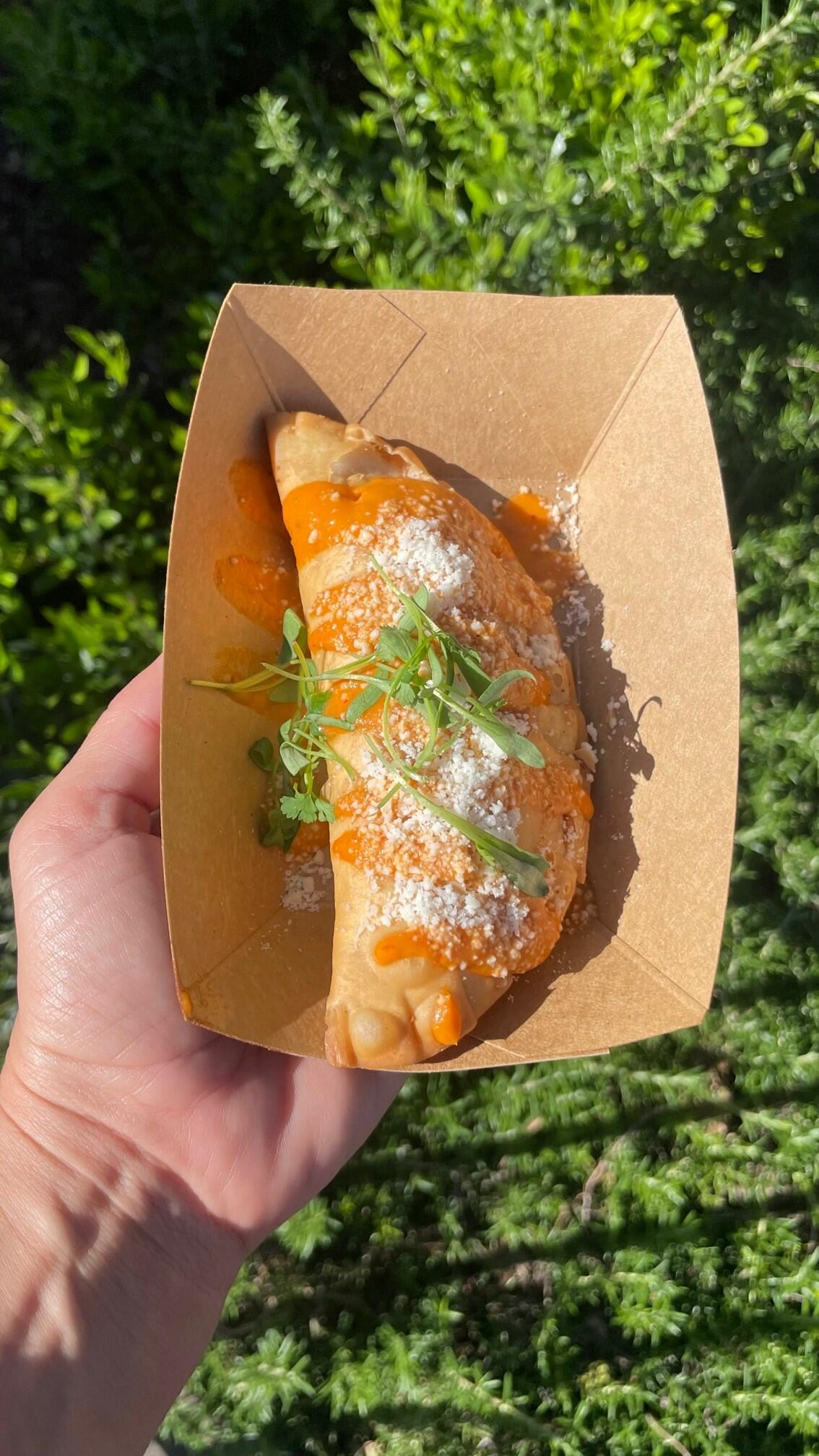 Balancing out all that sweetness was the next goal. So let me introduce you to the Chile Relleno Empanada with arbol pepper salsa and Oaxaca and Cotija cheeses from Peppers Cali-ente. If you are looking for something to spice up your experience at the Festival, this is it. The creamy red pepper sauce topping the cheesy empanada is where you'll get most of your spice, with the inside being pepper-flavored but not too fiery. Have water ready as a backup. *wink, wink*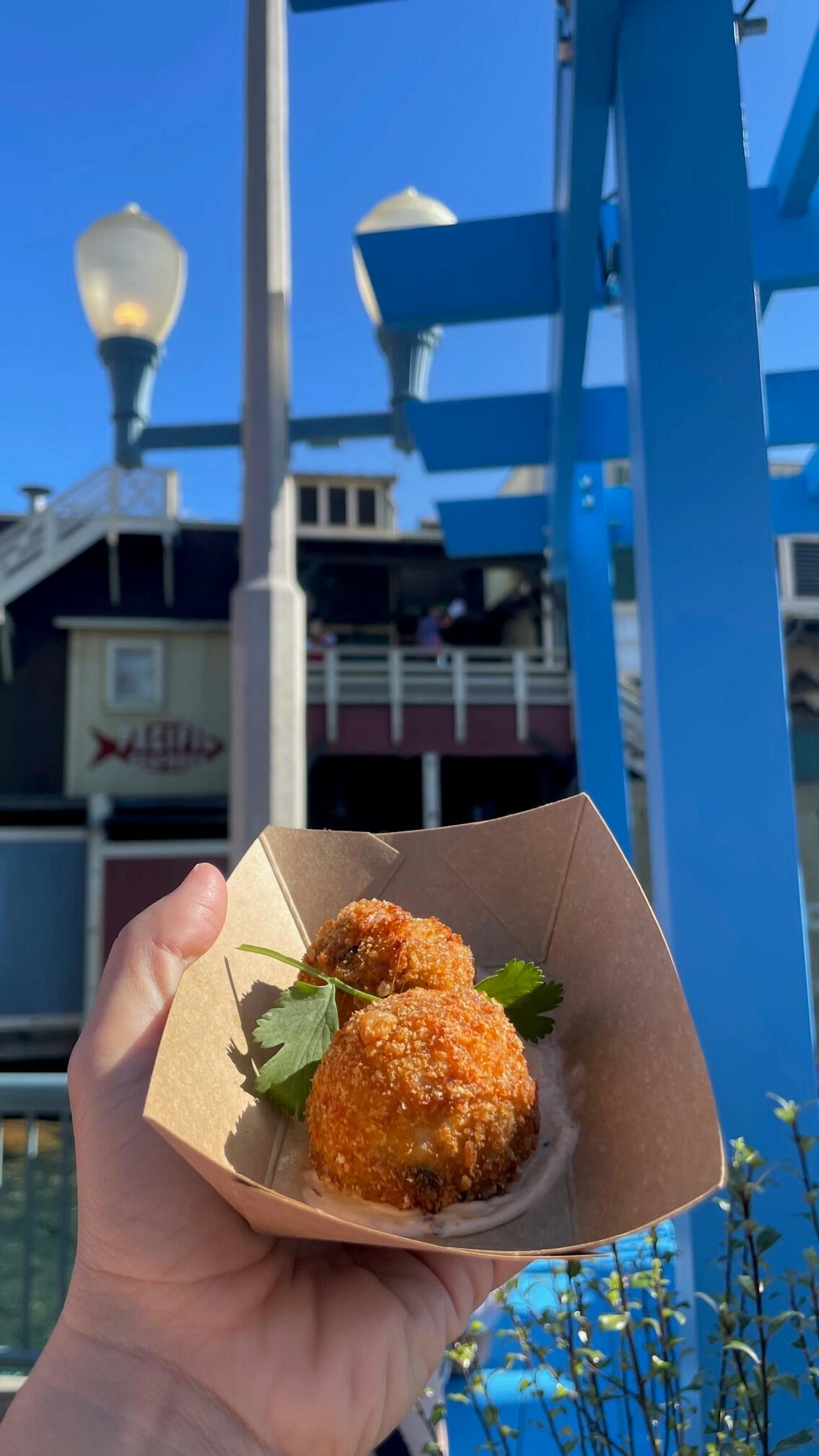 To continue with that spicy trend (I really, really love that feeling of my mouth tingling) was the Chicharron-crusted Fried Artichoke Dip with smoked pepper crema and featuring Cacique® Oaxaca Cheese from I Heart Artichokes. The spiced red pepper crema was the perfect pairing with the little balls of goodness.
This was where I had to tap out. Partially because I was sure I was going to struggle on Guardians of the Galaxy if I ate any more and mostly because I didn't have water and needed to go on another adventure to find some! Hydration is so important at the park so bring an empty water bottle that you can refill and not end up like me debating to jump off the Pier for a swim and gulp!
Final note. If you want to save time at the Disney California Food & Wine Festival this is KEY. Determine what you want to eat ahead of time and purchase ALL dishes at once from ANY kiosk. Don't lose that receipt because you will take it to each spot and head strait to the pickup line which is always shorter and faster than the purchase line! You'll save so much time this way and get to eat a LOT more!
Happy Feasting! xo, SJ