The Best (And Worst) Jobs Out There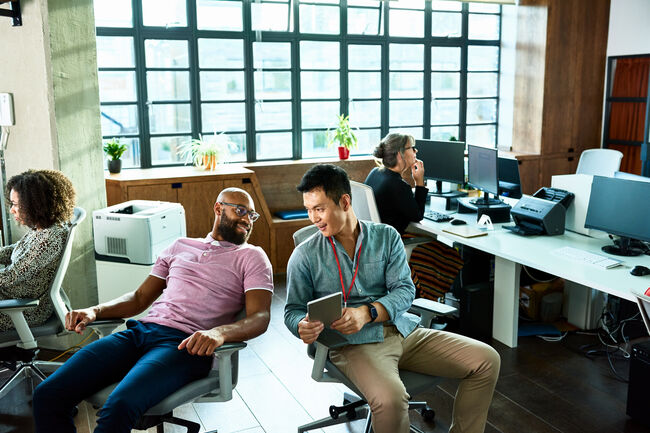 CareerCast just came out with their 2019 Jobs Rated report of the best and worst jobs out there
Data Scientist is the best job, which has a 19% growth outlook and a median salary of $118,370
Taxi Driver is the worst job for 2019, especially thanks to the rise in ride sharing apps
These days most people are just happy to have a decent job, but we all know there are some jobs that seem more desirable to people than others. Well, CareerCast just came out with their 2019 Jobs Rated report revealing best and worst gigs out there, and you may be surprised by what made it on to the list.
Topping the list of the Best Jobs for 2019 is Data Scientist, which has a 19% growth outlook and a median salary of $118,370. In fact, many data-driven fields make the Top 10 this year, including Statistician, Information Security Analyst, Actuary and Mathematician
Top Ten Best Jobs for 2019
Data Scientist
Statistician
University Professor
Occupational Therapist
Genetic Counselor
Medical Services Manager
Information Security Analyst
Mathematician
Operations Research Analyst
Actuary
On the flipside, Taxi Driver is the worst job for 2019, especially thanks to the rise in ride sharing apps. Of the ten worst jobs, only one has a salary above $52,000, and that's a Broadcaster, which does have high levels of stress.
Top Ten Worst Jobs for 2019
Taxi Driver
Logging Worker
Newspaper Reporter
Retail Salesperson
Enlisted Military
Correctional Officer
Disc Jockey
Nuclear Decontamination Technician
Advertising Salesperson
Broadcaster
Source:CareerCast

Beth & Friends
Want to know more about Beth & Friends? Get their official bio, social pages & articles on 99.9 KEZ!
Read more