One Of The 'Property Brothers' Asked To Be 'The Bachelor' Multiple Times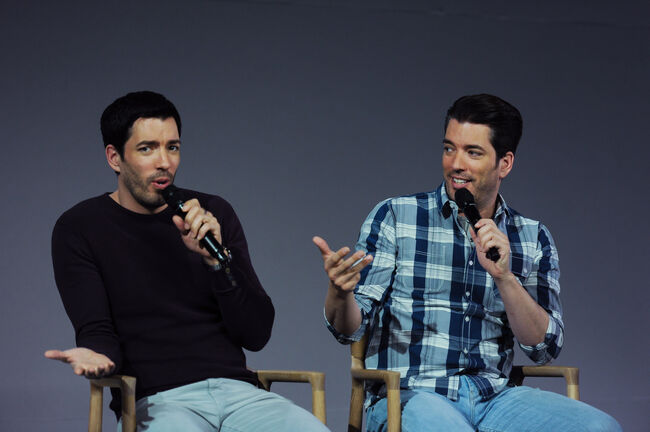 Raise your hand if you'd love to see The Bachelor crossover into the Property Brothers expanded universe. Drew Scott and Jonathan Scott have created a home improvement empire on TLC over the years, which has reportedly caught the eye of those behind curtain of Bachelor Nation. According to the brothers, The Bachelor has come calling for one of them multiple times. Sadly, though, this epic television collaboration will probably never happen.
"Jonathan has been pitched like, I think four times now, been approached to be the Bachelor. He don't need that," Drew told Us Weekly on the Emmys red carpet. For Jonathan, though, finding love on TV would be less than ideal. He said being the next bachelor would give him "so much anxiety."
It was just announced that Colton Underwood will star on the upcoming season, but if ABC execs had their way, it would be Jonathan giving out those roses. "I said my third no to being the Bachelor about a month ago," he said. "I cannot. That is absolutely not me. I would love something like The Amazing Race. [It] would be fun…but not The Bachelor."
There's no bad blood between the brothers, though. Drew is happily married to Linda Phan, who we wed on a TV special for TLC. Of course. While Jonathan is still flying solo, he says his brother's relationship inspires him. "The special bond they have has given me hope," Jonathan told People. "There is such profound love and respect between the two of them. They really do make each other better people."
Perhaps Jonathan can give me some advice on how to fix up my broken heart. I guess we'll just have to accept Colton Underwood as our Bachelor instead of one half of the Property Brothers. Sigh.