Duchess Camilla Didn't Approve Of "Pretty Dim" Kate Middleton
Who's ready for some boiling hot royal tea? Of course you are! In the latest edition of Dysfunctional Royal Family Gossip, a new tell-all claims that Duchess Camilla did not approve of Kate Middleton when she first began dating Prince William. It's always nerve wracking to meet your significant other's family, but the situation was definitely exacerbated in Kate Middleton's case. When your boyfriend just happens to be third in line for the British throne, his family might be extra critical of who he chooses to bring home. If you asked Camilla about William's choice back then, Kate just wasn't up to snuff.
According to the tell-all, Game of Crowns: Elizabeth, Camilla, Kate, and the Throne, Camilla was not a fan of Kate. Christopher Andersen, the book's author, claims the Duchess of Cornwall thought Kate was "pretty, but rather dim." Yikes! That is so harsh. She also reportedly believed her commoner background simply wasn't acceptable if she was to one day be the Queen of England.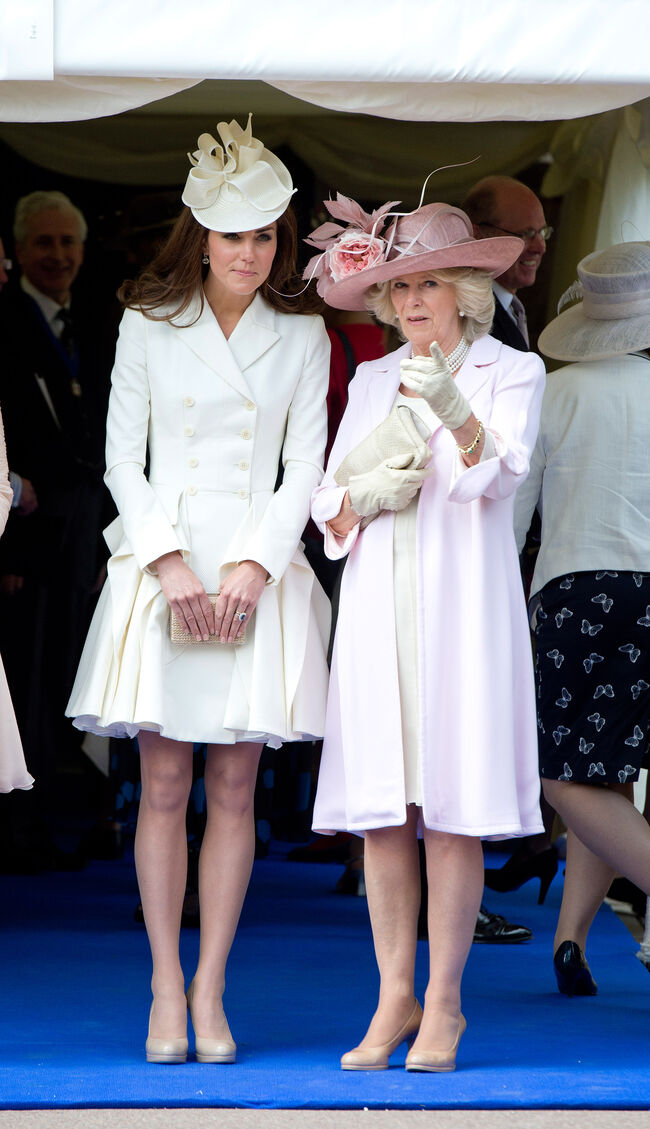 The tell-all alleges Camilla believed Kate was "too lowly" for William and actively tried to break the young coupe up. The Duchess of Cornwall allegedly asked her husband, Prince Charles, to convince William to dump his future wife. Kate and William did separate for a brief amount of time in 2007, however, there's no word on whether Camilla's influence had anything to do with that.
"We were both very young," William said of the break up during his engagement interview with Kate. "It was at university, we were sort of both finding ourselves as such and being different characters and stuff, it was very much trying to find our own way and we were growing up. It was just sort of a bit of space and a bit of things like that, and it worked out for the better."
Anderson also claims that Camilla was jealous of the Duke and Duchess of Cambridge because she feared they would become more popular than her and her husband.
Despite getting off to a rocky start, Kate and Camilla reportedly get on well now. Camilla has taken a shine to Meghan Markle, as well. Alls well that ends well, right?