98° AT CHRISTMAS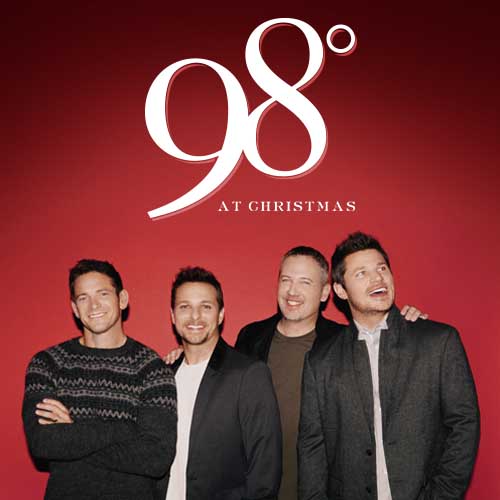 DECEMBER 19, 2017
TUESDAY 7:30PM
$40 - $60
Presented by Mesa Arts Center as part of the Performing Live Series
98° is hot. In five short years they sold a staggering 10 million records, and scored a chart-topping single, "Thank God I Found You," with Mariah Carey and Joe. Their album, 98° and Rising, spawned the top-5 favorites "I Do," and "The Hardest Thing," while 2000's Revelation peaked at number 2 on the Billboard 200.
Now, the quartet will release their first full-length album in 4 years, Let It Snow. The album features the group's signature R&B-tinged, four-part harmonies.
"The best has yet to come out of this group," says member Jeff Timmons. "After all these years, ultimately, it's all about the way we sound when we sing together. As you get older, that means everything: to be able to strip away all of that other stuff and get back to why we're doing this in the first place."