Get Dates Based On Pictures Of Your Fridge!
Food brings people together, so maybe Samsung is onto something. The company has created a new app that's like Tinder, but there's one twist: the pictures show the insides of the user's refrigerator. The ' Refrigerdating ' app works with the Samsung Family Hub Refrigerator, a pricey smart fridge. An owner of one of these fridges just has to upload an image of the inside of their fridge, and then the app shows them photos of other people's fridges to pick and choose from. I'd have to stash the big bag of Kit Kat bars, the medicines that need to be refrigerated, anything that isn't healthy and sexy. I now only want sexy food in my fridge! This is what you'd be likely to find in mine: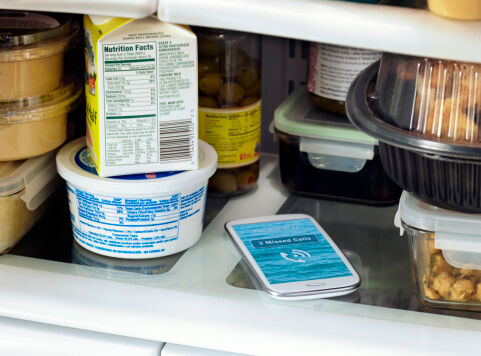 There's probably another keyword headed your way on 99.9 KEZ RIGHT NOW! And another chance to win the Thousand Dollar An Hour Workday Pay Day ! Listen every hour (6am to 6pm, weekdays), and we'll give you a keyword on the air at about :25 after the hour. Text the keyword to 200200 for a chance to win a grand in this national iHeartRadio contest! Happy Listening!!

Melissa Sharpe
Want to know more about Melissa Sharpe? Get their official bio, social pages & articles on 99.9 KEZ!