How Do I Listen To 99.9 KEZ Christmas Music If I'm Not In My Car?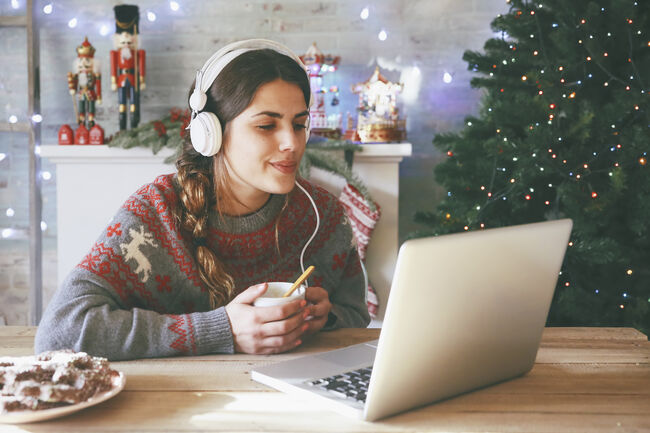 Did you hear the news?
Christmas Music on 99.9 KEZ presented by TruWest Credit Union is NOW PLAYING all through Christmas Day! So how do you go about listening to your favorite Christmas hits even when you're not in the car? Simple!
Download our FREE iHeartRadio App!

Only iHeartRadio lets you listen to your favorite live radio stations or create your own commercial-free custom stations from a catalog of millions of songs, all in one free app. Download the free app and search for "99.9 KEZ" then tap to listen! Listen while you're at work, working out or just out doing your Christmas shopping!

Listen at home on your laptop or home device!

Don't have an actual 'radio' at home? No worries... you laptop or home device such as Google Home or Amazon Alexa are your radio! Check out below for what to say and instantly get 99.9 KEZ playing while you decorate, bake and prepare for Santa's return!

Check out all the devices iHeartRadio is on!

The free iHeartRadioapp is on many devices including Roku, Chromecast, Apple TV, Playstaion, Xbox & Apple Watch to name just a few

Click Here to see all the devices you can find our FREE iHeartRadio app on!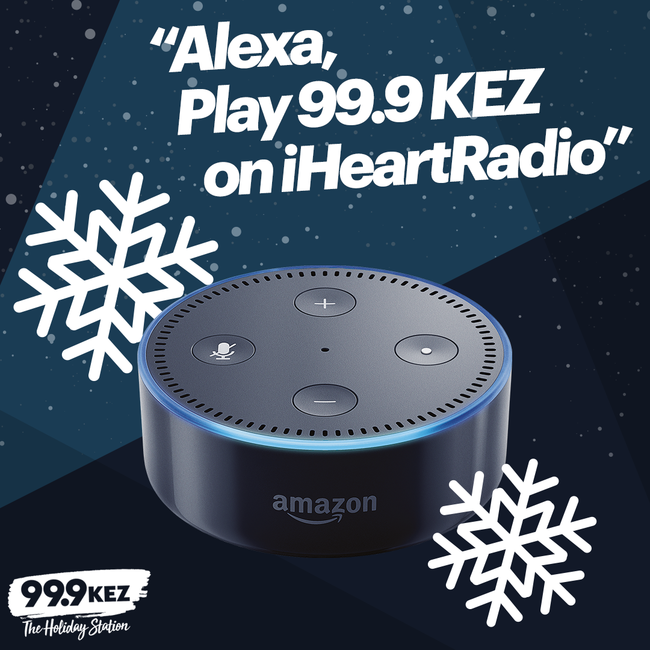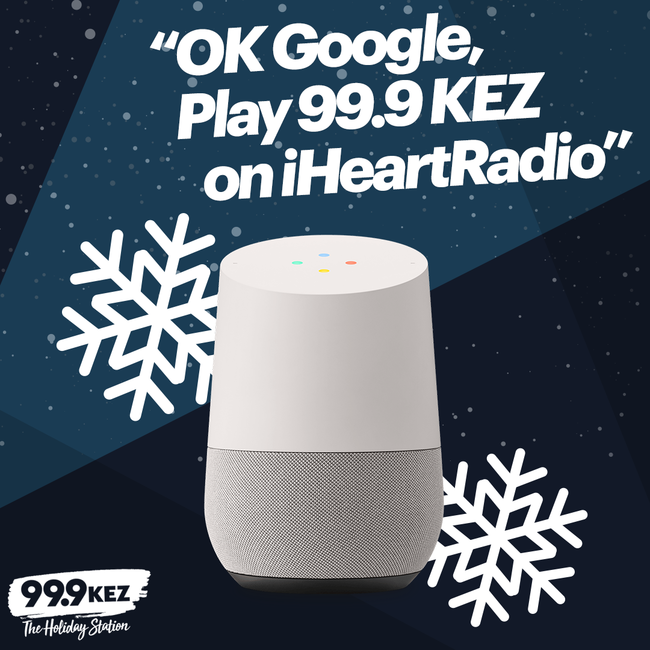 99.9 KEZ will be playing all your favorite holiday hits from "Jingle Bells," "White Christmas," "Rockin' Around The Christmas Tree," and many more! Today, Andy Williams "Most Wonderful Time of the Year" kicked off the holiday season and many more holiday hits to come! PD Paul Kelley says it's all about what the fans want and this year they want it earlier than ever!
"After playing Christmas music for 20 years for the Valley, we fine tune the formula each year, based on our listeners' wants, and this year, it made sense to turn on KEZ Christmas music in time for the weekend," said Paul Kelley, the program director for KEZ. "The classics are still the most popular, songs like 'Have a Holly Jolly Christmas' and 'Jingle Bell Rock.'"
He goes on to say...
"There's something about Christmas music that is nostalgic," Kelley said. "It evokes an emotional connection with the listener. It can take you back to a simpler time in life, childhood. And, because many of the songs have been around for decades, they have always been a part of our lives."

#KEZChristmas
Enjoy Continuous Christmas Music On 99.9 KEZ Presented By TruWest Credit Union!