I recently sat down with the great Larry Fitzgerald. We talked about this upcoming season, including his thoughts on his new quarterback Kyler Murray and new head coach Kliff Kingsbury. Larry continues to be an incredible advocate for those less fortunate. His event on August 26th benefits underprivileged youth and will raise money for breast cancer research. Listen to our wide ranging conversation below!
#11 Larry Fitzgerald Celebrates 11 Years Raising Valuable Dollars for The First Down Fund Fitz's Supper Club 2019 Returns Monday, August 26th at Dominick's Steakhouse
Join Fitzgerald and his celebrity friends for a night of entertainment, fine dining and the best service in town as he raises hundreds of thousands of dollars to support those less fortunate.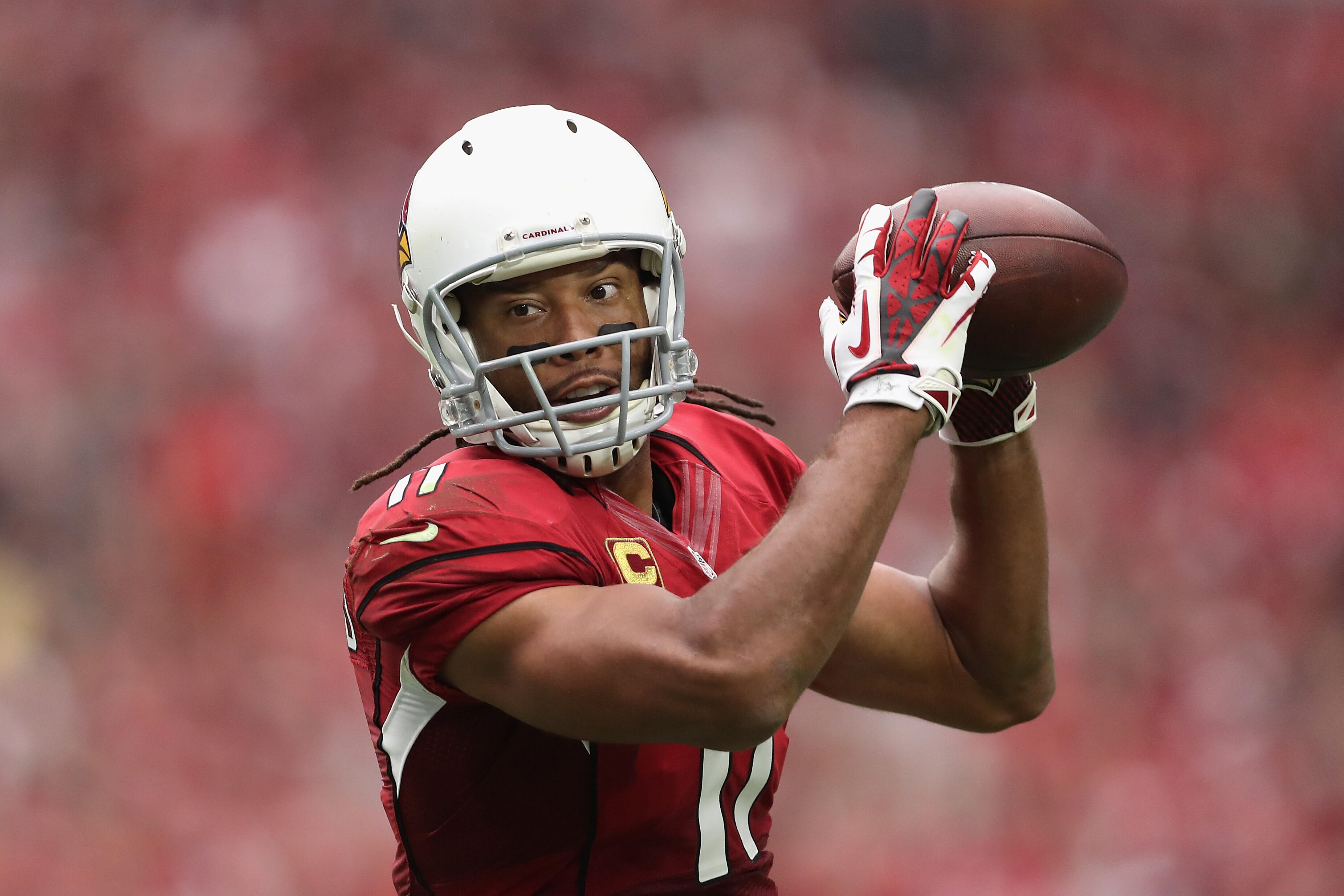 The Larry Fitzgerald First Down Fund has been supporting kids and their families with significant donations of time, money and special resources through numerous associations across the country and beyond for more than a decade. The First Down Fund promotes reading proficiency and technology access for K-12 youth as cornerstones to success at school and in life, and supports efforts to prevent and cure breast cancer and support breast cancer survivors.
"We are so excited to be celebrating 11 years at Fitz's Supper Club," said Larry Fitzgerald. "I can't say thank you enough to the community, the Arizona Cardinals and Jeff, Mike and Dennis Mastro for their support in helping us make this an incredible fundraising night. Because of that support we've been able to make incredible strides through our youth education programs and supporting the fight against cancer."
Fitz's Supper Club is one of the premier social, philanthropic and entertainment evenings in Arizona's event calendar. Attendees to Fitz's Supper Club can enjoy an array of Fitzgerald's post game favorites prepared by Chef Marc Lupino, game changing cocktails, spending time with old and new friends, all while bidding for a cause on dazzling items in the highly-anticipated silent and live auctions.
"We love #11 just as much as his fans and not just because he's a star on the field but because of everything Larry does off the field as well. We are so proud once again to support his First Down Fund and we know every dollar raised at our Dominick's Steakhouse that night will go to help many people right here in our own community," said Jeff Mastro, co-owner of Dominick's Steakhouse.
The Larry Fitzgerald First Down Fund will continue this tradition of providing much needed assistance to many worthy causes through your support at Fitz's Supper Club 2019 larryfitzgerald.com.
The VIP reception will start at 5:30pm, with the dinner starting at 7pm. Tickets start at $850 per person. Sponsorship packages are available that include tickets to the VIP reception, a table at the event, and much more.
For more information on the event, sponsorship, table or ticket purchases please contact: Jennifer Moser at (602) 524-8557 or JMoser@RoseMoserAllynPR.com.