Beyoncé's new 'Lion King' album features her Daughter Blue Ivy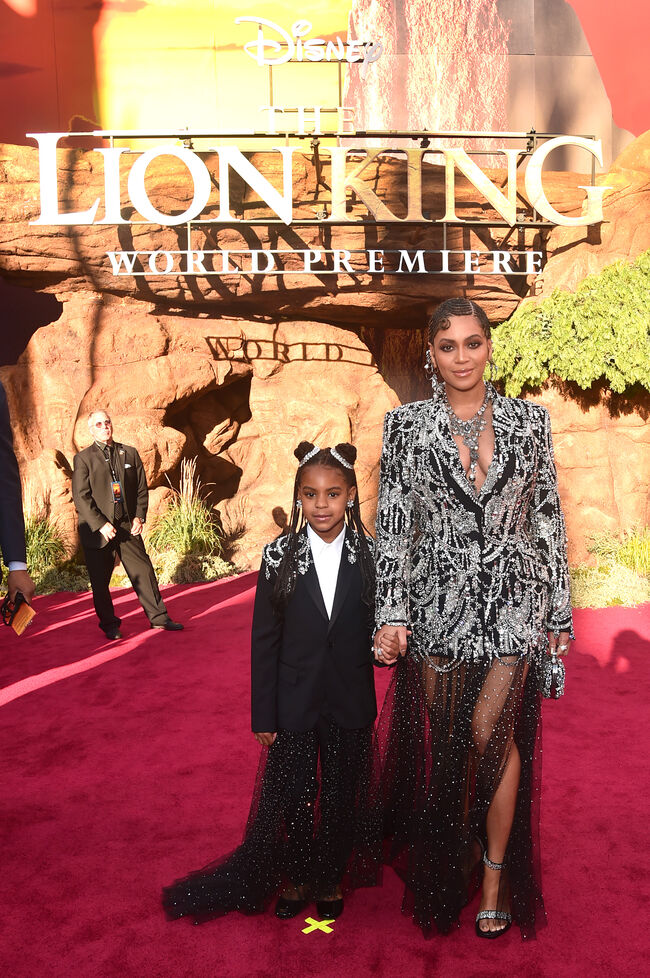 Beyoncé's "love letter to Africa" has arrived!
On Friday (July 19), the singer presented her star-studded, 27-track companion album, The Loin King: The Gift. as a celebration not only of the Lion King live-action film remake but as a tribute to the motherland. The musician, who voices the character of Nala in the film (now playing), also appears on the soundtrack for the motion picture with her contribution "Spirit."
For her own Lion King-inspired endeavor, complete with songs centered on the actual film, she recruited an array of artists for the homage, including husband Jay-Z,Childish Gambino,Kendrick Lamar and Pharrell— and even her daughter, Blue Ivy, makes a surprise appearance on the effort.
"I wanted to make sure we found the best talent from Africa, and not just use some of the sounds and did my interpretation of it. I wanted it to be authentic to what is beautiful about the music in Africa," the 37-year-old expressed during an ABC News interview.
"Beautiful" doesn't even begin to describe Beyoncé's latest creation, a true masterpiece drawn from the heart and sound of Africa.The Gift is the perfect accompaniment to honor the return of such a timeless Disney classic.
Listen Below!
View Comment
Beyoncé'sThe Lion King: The Gift Album Tracklist:
1. balance (mufasa interlude) 
2. Bigger — Beyoncé
3. the stars (mufasa interlude) 
4. Find Your Way Back (Circle Of Life) — Beyoncé
5. uncle scar (scar interlude) 
6. Don't Jealous Me — Tekno, Yemi Alade, & Mr. Eazi
7. danger (young simba & young nala interlude)
8. Ja Ara E — Burna Boy
9. run away (scar & young simba interlude)
10. Nile — Beyoncé & Kendrick Lamar
11. new lesson (timon, pumbaa & young simba interlude)
12. Mood 4 Eva — Beyoncé, Jay Z, & Childish Gambino
13. reunited (nala & simba interlude)
14. Water — Beyoncé, Salatiel, Pharrell Williams
15. Brown Skin Girl — Beyoncé, Blue Ivy Carter, SAINt JHN, Wizkid
16. come home (nala interlude)
17. Keys to the Kingdom — Tiwa Savage & Mr. Eazi
18. follow me (Rafiki interlude) 
19. Already — Beyoncé & Shatta Wale
20. remember (mufasa interlude)
21. Otherside — Beyoncé
22. war (nala interlude)
23. My Power — Tierra Whack, Beyoncé, Busiswa, Yemi Alade, & Moonchild Sanelly
24. surrender (simba & scar interlude)
25. Scar — 070 Shake & Jessie Reyez
26. i'm home (mufasa, sarabi & simba interlude)
27. Spirit — Beyoncé

Beth & Friends
Want to know more about Beth & Friends? Get their official bio, social pages & articles on 99.9 KEZ!
Read more