Stars' Funniest First Jobs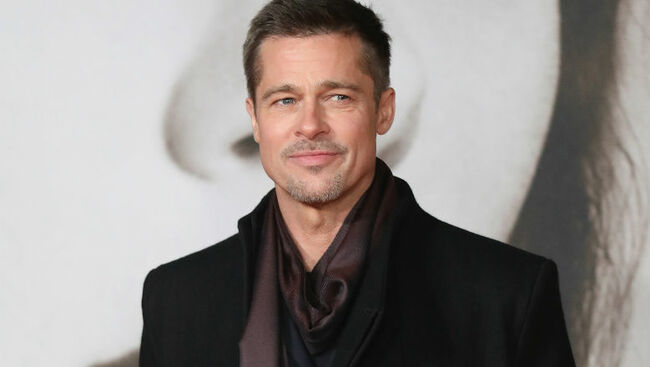 Celebrities have revealed the odd jobs they worked before becoming famous
Some have dressed up in chicken or banana suits, and others have cleaned toilets
We have the list
Celebrities – they really are just like us! Well, theywere, before they got famous, that is.
Ever wonder what your favorite stars were doing before they made it big?From dressing up as a banana to cleaning toilets, we have the list of celebrities' funniest first jobs.
Jennifer Aniston:The actress insists she's "always enjoyed" the different jobs she's had, no matter what the pay. She even takes pride in her old job cleaning toilets "as a kid" – she says she's "actually pretty good at it."
Elizabeth Banks:Nowadays, people buy popcorn to sit down and watch Banks' movies. But back in the day, she was the one selling the popcorn. She worked at a place called Pop-Corner in Massachusetts when she was young, "handing popcorn out a window."
David Boreanaz:The highlight of the "SEAL Team" star's odd jobs was being a ball boy for the Pittsburgh Steelers when he was in high school… but not so much working as a traveling "gourmet food" salesman. He lasted a week at that gig.
Russell Crowe:The actor used to be a DJ, working at an Australian nightclub. His stage name? "Russ Le Roq."
Patrick Dempsey:The former "Grey's Anatomy" star juggles roles now, but he used toliterallyjuggle for money when he was 15. He even tried to join the Ringling Brothers circus, but got turned down.
Johnny Depp:He's not proud of the gig, but Depp used to work as a pen salesman. He's said that it was "awful" to "promise" potential customers "all these things if they buy a gross of pens." Eventually, he quit because he was "riddled with guilt."
Megan Fox:Fox has experience dressing up as a banana, but not for a movie. She used to work at a "smoothie cafe," where she had two mascot choices: an apple or a banana. She says she chose the banana "because it was thinner."
Hugh Jackman:Before his landmark role as Wolverine in "X-Men," the actor stood behind the counter at a 7-11… but the gig didn't last long, just six weeks before he was fired for talking "too much to the customers."
Meghan Markle:Any Royal watcher knows that Meghan loves a good "handwritten notes" – in fact, her good penmanship used to earn her extra cash before her role on "Suits." She worked as a calligraphist to pay the bills while she was trying to make it in Hollywood.
Brad Pitt:Speaking of costumes, the A-list actor used to work at El Pollo Loco in Los Angeles… by standing outside in a chicken suit.
Chris Rock:The comedian worked at Red Lobster as a busboy – but if you're thinking the gig comes with a perk of free food, think again. Working minimum wage, he says he couldn't even afford their meals.
Quentin Tarantino:The famed filmmaker used to think the best job ever would be an usher at a movie theater… that is, until he got a job working at a pornography theater in Southern California.
Channing Tatum:It's no secret that Tatum's role on "Magic Mike" was inspired by his real life experience as a male stripper. The actor says that he used to make $150 "on a good night," and as low as $70 or $50 "on a bad night."
Source:Us Weekly

Beth & Friends
Want to know more about Beth & Friends? Get their official bio, social pages & articles on 99.9 KEZ!
Read more