The most amazing fire rescue video ever!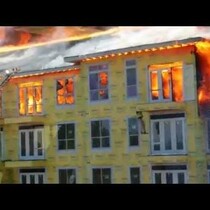 Posted March 27th, 2014 @ 6:55am
A Houston contruction worker is trapped on a 3rd floor balcony while
the fire keeps getting closer. Workers in an office next door comment
while the ladder truck inches closer .. and watch what happens to
the building!