Do you wanna get a beer, man?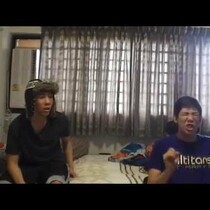 Posted March 6th, 2014 @ 5:30am
If you've seen Disney's Frozen, you'll remember that there was more than
one memorable song (Let It Go) This one will sound familiar too ..
In case you didn't see the movie, that was a parody of the song "Do you wanta build a snowman"